Hello! Sabrina here. I'm specifying my identity because Samantha has been running this ship almost exclusively the last few months as I've been largely absent the second half of 2015 due to some life changes that I plan on sharing with you all later this week. BUT I have been reading and I thought this might be the best way to update you all on which books were my favorites this year, even if I haven't gotten around to reviewing them all just yet. A BIG thanks to Jamie at The Perpetual Page-Turner for hosting this fun survey!
Number Of Books You Read:
62! This is considerably less than than I've read in the past few years, BUT I did watch more Netflix than ever before. 🙂
Number of Re-Reads:
Only 6!
Genre You Read The Most From:
Fantasy. Always fantasy.
1. Best Book You Read In 2015?
Without a doubt, Uprooted by Naomi Novik. This book is MAGICAL. I haven't read anything as lovely as this story in a long time.
2. Book You Were Excited About & Thought You Were Going To Love More But Didn't?
Meh. I really don't understand the hype with The Girl on the Train. However, This is Where it Ends was my least favorite (to put it nicely) book of 2015. I was so disappointed by the lack of substance in a book about such a serious problem in our world.

3. Most surprising (in a good way or bad way) book you read?  
This book nearly killed me because I thought it was the last in the series and I was running out of pages and things weren't resolved and I was like: omgwhatishappening and No! No, No, No, No….. NOOOOOOO! But then I took to the internet and was relieved to discover it is NOT the final book in the series. Also, you should read this series. You're welcome.
 4. Book You "Pushed" The Most People To Read (And They Did)?

I have definitely been an unapologetic, bossy book-pusher when it comes to All the Rage.
 5. Best series you started in 2015? Best Sequel of 2015? Best Series Ender of 2015?

I began quite a few new series, but The Wrath and the Dawn stands out. And the only series I ended was Erica O'Rourke's Dissonance duolgy.
 6. Favorite new author you discovered in 2015?
I have to choose 2! Renee Ahdieh and Sabaa Tahir. Also, I want them to be best friends. ALSO, I NEED SEQUELS!!!
7. Best book from a genre you don't typically read/was out of your comfort zone?

I don't read outside of YA very often, but the promise of a well written 'unlikable female character' had me sold. I also really enjoyed this book and highly recommend it.
 8. Most action-packed/thrilling/unputdownable book of the year?

THIS BOOK! If you are in the mood for a thrilling, shocking, 'Don't speak to me, I'm reading!!!' story, Ruthless is definitely it.
 9. Book You Read In 2015 That You Are Most Likely To Re-Read Next Year?
I'm re-reading the entire Lunar Chronicles series this month, so that I can finally read WINTER!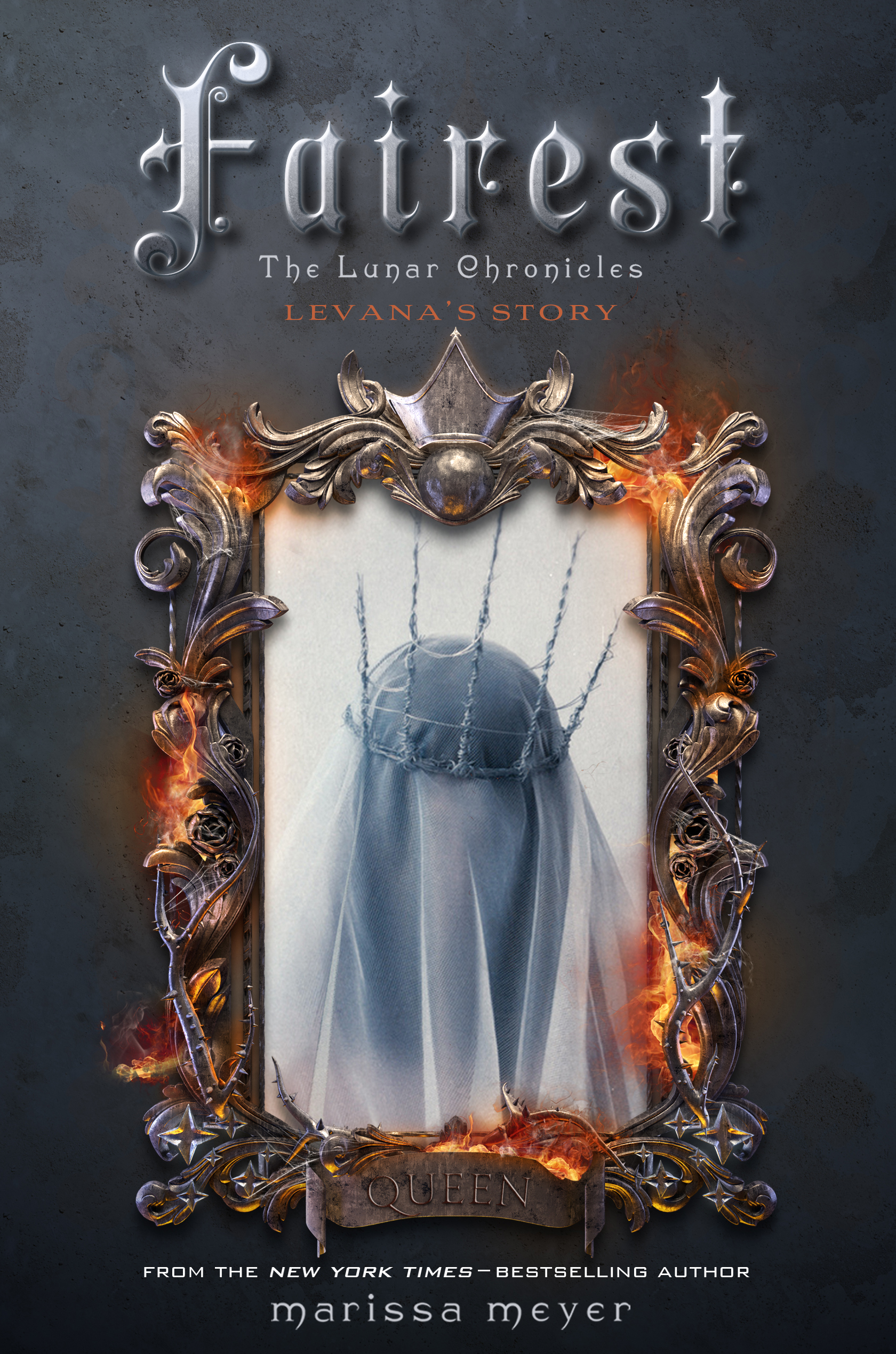 10. Favorite cover of a book you read in 2015?
Seriously, I want to hang this series' cover art in my house.
11. Most memorable character of 2015?

Finch! This is the book boy that I will never, EVER get over.
 12. Most beautifully written book read in 2015?
Again! I know! But I can't stress enough how incredible this book is. INCREDIBLE.
13. Most Thought-Provoking/ Life-Changing Book of 2015?
All the Rage is without a doubt the most thought-provoking book I read in 2015. It's cool if I use the same 5 books for this entire survey, right?
 14. Book you can't believe you waited UNTIL 2015 to finally read? 
I didn't read many older releases in 2015, but I did finally get around to The 5th Wave because the movie is coming out. I enjoyed it!
 15. Favorite Passage/Quote From A Book You Read In 2015?
"The past is a hungry creature. If all you feed it is regret, it will consume you. Let if fuel you instead." -Erica O'Rourke Resonance
16.Shortest & Longest Book You Read In 2015?
Shortest: Fairest at 222 pages
Longest Queen of Shadows at 648 pages
Both amazing books too!
 17. Book That Shocked You The Most

Basically exactly how I felt when the ending happened and I knew all of eternity was going to have to pass before I could read the sequel.
18. OTP OF THE YEAR (you will go down with this ship!)

One thousand percent: Violet and Finch. *sob*
19. Favorite Non-Romantic Relationship Of The Year
I adored the dynamic between Hanalee Denney and Joe Adder and loved that it was a friendship between them and not a romance. Also CAT WINTERS.
20. Favorite Book You Read in 2015 From An Author You've Read Previously
Cat Winters books are always lovely and The Uninvited was no exception.
21. Best Book You Read In 2015 That You Read Based SOLELY On A Recommendation From Somebody Else/Peer Pressure:
Sara at The Hiding Spot is one of my best friends and always pressures me to read the best books. Mosquitoland by David Arnold is stunning.
22. Newest fictional crush from a book you read in 2015?
Apart from Finch in All the Bright Places, I don't have any standout crushes on book boys this year. However, I have a huge girl crush on Manon!  She's my new favorite TOG character, though I'm still rooting for Chaol if he ever stops being such an idiot. le sigh….
23. Best 2015 debut you read?
I adored this book and can't wait to read another lovely Nicola Yoon story soon!
24. Best Worldbuilding/Most Vivid Setting You Read This Year?
You guys have added this to your TBR by now, right? Because do it.
25. Book That Put A Smile On Your Face/Was The Most FUN To Read?
I'm really looking forward to see how this series progresses. I enjoyed the dynamics between the characters and the romance was lovely.
26. Book That Made You Cry Or Nearly Cry in 2015?
I usually avoid 'emotional' reads, but in 2015 I ugly-cried with my books a LOT.
3 way tie and all beautiful stories.
27. Hidden Gem Of The Year?
This one was one of my favorites this year (the ending is killer!) and the sequel is one of my most anticipated 2016 reads!
28. Book That Crushed Your Soul?
In a shocking twist…… I choose:
Yup… All the Bright Places. Again.
29. Most Unique Book You Read In 2015?
If you're looking for unique/weird/odd/wonderful/allthethings, always look to April Genevieve Tucholke. She has an unequal share of it and she stuffs it into all of her books.
30. Book That Made You The Most Mad (doesn't necessarily mean you didn't like it)?
The Girl on the Train- 100%
I still feel stabby about it.
I felt like the women were written very poorly AND I thought the way the killer's identity (SPOILER if you plan to read this book) was concealed simply be never mentioning him in relation to the victim was misleading and lazy.
1. New favorite book blog you discovered in 2015?
I did NOT discover them in 2015, but here are some of my favorites:
And I made some new bookish friends through The #OTSPSecretSister Project this year. Thanks to the lovely ladies of On the Same Page for hosting this fun project.
Ms. Ashley of Must Love Books and Brittney of BrittneyMarieReads are my sisters and I've met and talked with many, many more of you. 
I hope to discover many new amazing blogs (and their reviewers) in 2016!
2. Favorite review that you wrote in 2015?
I don't know!!! I didn't write as many as usual, but if you click on any of the pictures above it will take you to my review (or Goodreads, if I didn't review it).
3. Best discussion/non-review post you had on your blog?
We didn't have many non-review posts this year, but my co-blogger Samantha writes the best discussion posts!
4. Best event that you participated in (author signings, festivals, virtual events, memes, etc.)?
Last January I got to go to ALA Midwinter in Chicago with my friend Sara and it was wonderful! This year I'm hoping to make it to BEA since it's only a few hours from me and I want to meet so many of you super-cool, bookish people!
5. Best moment of bookish/blogging life in 2015?
Ms. Mary Elizabeth Summer thanked me in the acknowledgements of her book Trust Me, I'm Trouble!!!!  We became friends when the first book in the series, Trust Me, I'm Lying was a debut and it was such a lovely, heart-warming surprise for her to think of me.
Also if you like crime/con-artist books you should give these a try!
6. Most challenging thing about blogging or your reading life this year?
I've struggled this year with reading because I've been so tired due to a medication I was taking. However, I'm trying something new and I'm hoping 2016 will be better!
7. Most Popular Post This Year On Your Blog (whether it be by comments or views)?
I tried to figure this out, but I'm confused by Google Analytics at the moment.
8. Post You Wished Got A Little More Love?
I can't really think of any posts in particular.
9. Best bookish discover (book related sites, book stores, etc.)?
This year I discovered Society6, Redbubble and more than a few Etsy shops that I'm completely in love with (I plan on doing a post on those shops soon, so stay tuned).
Also, as I mentioned above, the #OTSPSecretSister project is one of the loveliest things ever. Here is some information if you are bookish and interested in checking it out.
10. Did you complete any reading challenges or goals that you had set for yourself at the beginning of this year?
No…. in fact. I started out with a much higher goal and lowered the amount several times, and STILL did not reach it. #angst
1. One Book You Didn't Get To In 2015 But Will Be Your Number 1 Priority in 2016?
WINTER!!!!!
2. Book You Are Most Anticipating For 2016 (non-debut)?
Can't choose only one!
Kate Karyus Quinn's books are always delightfully odd. I can't wait to get my hands on her newest book Down with the Shine.

Also, I'm SUPER excited about Sharon Biggs Waller's new book. I loved A Mad, Wicked Folly and I can't wait to read The Forbidden Orchid.
Lastly, I ADORE Jessica Spotswood's Cahill Witch Chronicles series and Wild Swans sounds super intriguing.
3. 2016 Debut You Are Most Anticipating?
These sound so damn good! I'm going to get my fantasy reading ON in 2016, I can already tell!
4. Series Ending/A Sequel You Are Most Anticipating in 2016?
Arghhhh! The Rose and the Dagger! May is so farrrrrr awaaaaaay!
And yes, I am posting the original cover of The Winner's Kiss, because I reject the reality of the new cover.
And even though I still haven't read the 2nd book, I'm so ready to go back into Mary E. Pearson's world for a bit longer. Plus the cover!
5. One Thing You Hope To Accomplish Or Do In Your Reading/Blogging Life In 2016?
Review more consistently. I tend to wait too long after finishing a book and then I can't remember the details well enough to write a review. I'll be looking for ways to take notes and get to my review writing faster that are easy and convenient. Do you have a system that works well for you? Share, please!
6. A 2016 Release You've Already Read & Recommend To Everyone:
These were all SO good. I can't wait to talk more about them with you all later this year!